Courses in
Superior Program in Marketing and Digital Advertising
Spain Business School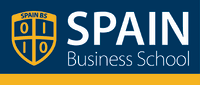 Introduction
In the midst of an unprecedented crisis, few sectors of activity continue or have a greater push to the market and constant progress. The increase in digital consumption means that professionals in these disciplines are in demand day by day, especially in a continuously changing environment.
The Superior Program in Digital Marketing, through the appropriate combination of general and specific knowledge, allows students to acquire the necessary skills to have a substantial competitive advantage in the development of their professional careers. It is for all this that, if your future is in marketing, you must think digitally.This course has a 50% scholarship offered by the Spain Business School foundation.
Addressed to
The Superior Program in Marketing and Digital Advertising is aimed at all types of professionals who need to enter the digital environment with concerns in the part of digital marketing, a sector in great current demand.
It is designed both for managerial level profiles, as well as for middle managers, technical profiles, independent professionals, businessmen, entrepreneurs, etc.
Get the goals
The Superior Program in Digital Marketing has the perfect combination of professionals and teachers to give a theoretical-practical nature and present the latest trends in the digital environment, so that students achieve the best specific objectives of the Program:
Know, understand and apply digital technologies
Mastering search engine marketing techniques
Know the new social techniques
Approach the trends of the digital environment
Know how to measure and achieve results on actions
Digital Media Advertising
Affiliate Marketing
Likewise, it is intended to achieve the following global objectives for all Spain Business School :
Efficiently lead work teams
Learn to make strategic decisions
Develop a global and inclusive vision
Change management and capture of managerial skills
Requirements
University degree or
Remarkable professional experience credited
Methodology
The methodology is Online . All our courses have a strong audiovisual component that facilitates learning, being master classes by the experts and their notes. In addition, it is complemented by an important practical approach.
Access to the campus is 24x7 (24 hours, 7 days a week) and forever. You will never be alone. There will always be a tutor to accompany you; in addition to the coordinator, the head of studies and the important community of SBS students.