MA in
MA in Mass Communications
Unicaf - Liverpool John Moores University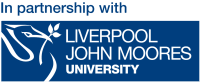 Introduction
About this course
LJMU's MA in Mass Communications investigates the significance of media forms, the systems within which they operate, and the challenges they face.
Educational Aims
The program will explore mass communications across a range of media forms including entertainment media, broadcast and digital, public relations, advertising, and journalism. The program will address issues of policy, governance, professional practice, international communication flows, digitalization, political economy, cultural practice, and research methods. The program aims to provide a progressive and challenging curriculum that is informed by contemporary research and responsive to the changing nature of the Communication industries.
Curriculum
Programme Structure
Induction Module
Theories Concepts & Debates in Mass Communications
Digital Cultures
New Media: Policy and Practice
Perspectives on Mass Communication Research Methods
Mass Communications Dissertation
Career Opportunities
Employability
Further your career prospects
Are you fascinated by the media world? Do you want a career in journalism, TV, radio, or internet broadcasting? Stand out from the crowd with a UK Master's in Mass Communications from Liverpool John Moores University for the career and life of your dreams. Engagement with this vibrant and innovative program of study will provide you with a portfolio of skills that will be valuable for working in a range of media industries. The postgraduate research training that is integral to this course will also enable you to pursue further study at the doctoral level. Former students who have studied Mass Communications at LJMU have gone on to work in advertising, marketing, public relations, arts administration, publishing, industry, retail, leisure, charitable organisation.