Master in
European Master in Management and Advertising Strategies
Ecole Supérieure Ouverte à Distance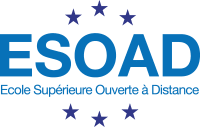 Scholarships
Explore scholarship opportunities to help fund your studies
Introduction
You learn to adapt a strategy to issues of Marks (strong competition in the field of creativity and visibility on the net) to meet the requirements of markets and society today.
Your Profile
Faculty of listening, dialogue and contact, sensitivity of the digital world, mastery of social media, creative and persuasive.
Acquire the following skills:
Identify out additional media strategies
Make a choice among non-media technology
Establish a media planning
Know how to program in advertising investments
Understand the various stages of the graphic chain
How to select an audiovisual production agency
Develop a communications strategy
Master the different types of communication
Knowledge of the legal aspects related to trades
communication
Of protecting a digital identity
Design a digital strategy
Pilot a project involving several actors of the Web
Advertising and Digital Communications - Master I
UC A4 / 5 - Companies, competition and Europe:
UC B4 - European Living Language
UC D41.1 - General knowledge of marketing and communication
UC D41.2 - Environment of advertising, media and non-media
Advertising
Law
Financial management of projects
Semiotic analysis of advertising communication
Manufacturing
Media Production
UC D42 - Mission or Project Professional:
Mission: Work placement or employment.
Advertising and Digital Communications - Master II
UC B5 - European Living Language:
UC D51 - Communication Strategies
Overall business strategy
Legal framework for communication
UC D52 - Digital Communication
Editorial management of the website and internet communication
Transverse modules
UCD 53 - Professional thesis
Training
A probationary period lasting 6 to 12 weeks is achievable, but not mandatory. Candidates not having the opportunity to do an internship can support their memory on theoretical work. In this case, the memory project is determined with reference your teacher.