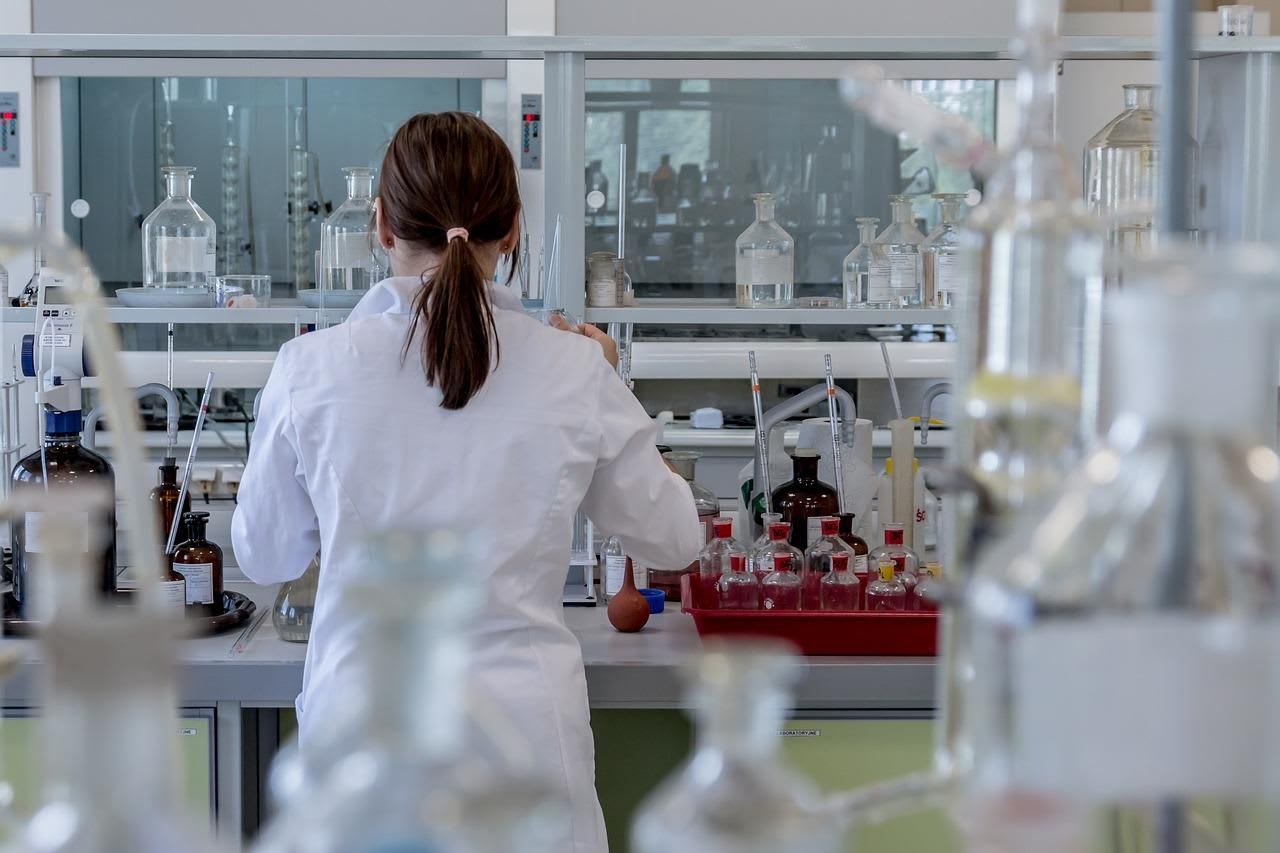 5 Online Courses Programs in Chemistry 2023
Overview
If a student wishes to learn about a particular subject after they graduate high school or its equivalent, they can take a course online for increased flexibility. In an online course, they are given the opportunity to learn in-depth information about that subject under the direction of a professor, teaching assistant or other academic figure from the comfort of home.

What is an online course in chemistry? Chemistry courses focus on how substances interact, their properties and what happens when they combine to form new substances. Students may learn the basic principles of chemistry, the scientific method and how to perform basic experiments while maintaining accurate records. Many programs focus on physical chemistry-related topics, although they may also delve deeper into more advanced topics from organic chemistry, inorganic chemistry and chemistry's role in society.

Students may learn highly valuable skills in online chemistry courses that can help them in the classroom and in the outside world. Critical thinking, logic and reasoning are essential for success in chemistry courses, and those skills may allow students to get better jobs with better pay later in life. The organizational skills they gain may also help students in both home and work environments.

The costs associated with an online course in chemistry are varied and may change greatly from institution to institution. Students should always be aware of the complete cost of a course, including tuition, fees and materials, prior to committing to enrollment.

Students who take classes in chemistry may, with additional education or training, find success in a variety of science-related fields. They could pursue analytical chemistry, pharmacology, toxicology or chemical engineering. Some students may find their niche as healthcare scientists, science teachers or research scientists. A firm foundation in chemistry is required in almost all scientific fields, so students have many different career paths available to them.

Finding an online program to fit your needs is easier than ever before. Search for your program below and contact directly the admission office of the school of your choice by filling in the lead form.


Read more
Filters
Courses
Natural Sciences
Chemistry