Program Description
An elite online EMBA? Yes.
The Executive MBA combines our award-winning MBA curriculum with added courses designed for mid-career professionals and entrepreneurs. With more group projects and exclusive access to global networking events, the EMBA connects learning to alumni and career opportunities.
Smartly Students
We evaluate applicants on education, work experience, and leadership attributes. Our global EMBA candidates possess top academic credentials and have demonstrated industry, management or entrepreneurial success.
Curriculum
Maximize Your Impact
Take your leadership skills to the next level while building connections in a global community of high-achieving classmates and alumni. Our premier 12-month degree program is designed for the mid-career professional, integrating collaborative group projects with our rigorous MBA curriculum, enhanced with specializations in management, leadership, entrepreneurship and advanced strategy.
Our Method
Smartly is a pioneer in technology-driven instructional design. Our award-winning interactive software represents the core of the Executive MBA curriculum. Our team of writers, editors and developers work with leading professors from top business schools to bring the traditional MBA to life, with bite-size lessons and individualized feedback every 8 seconds.
Cohorts follow a guided sequence through the curriculum, working together on case studies and group projects in our accompanying social learning platform.
The Curriculum
The curriculum is comprised of 8 required concentrations plus a minimum of 3 specializations during the course of study.
Core Curriculum
Accounting (6 Courses)
Markets and Economies (6 Courses)
Data and Decisions (8 Courses)
Leading Organizations (7 Courses)
Marketing and Pricing (7 Courses)
Strategy and Innovation (4 Courses)
Finance (5 Courses)
Operations Management (5 Courses)
Specializations
Data Analysis Specialization (4 Courses)
US Business Law Specialization (3 Courses)
Strategic Thinking Specialization (3 Courses)
Supply Chain and Operations Specialization (3 Courses)
Advanced Finance Specialization (3 Courses)
Advanced Corporate-Level Strategy Specialization (4 Courses)
Startup Entrepreneurship Specialization (4 Courses)
Social Learning
As a companion to our interactive online curriculum, enrolled students engage with their classmates around the world in our social learning platform. Students work together on case studies and collaborative group assignments, culminating with a final Capstone Project.
Events
In addition to frequent meetups, we host three extended weekend networking events in select cities around the world. These optional events include corporate site visits, group case studies, and networking opportunities. Students benefit from learning and bonding with their exceptional classmates and the Smartly staff.
Degree
The Executive MBA is awarded by Smartly Institute, a degree-granting institute of higher education, licensed by the Office of the State Superintendent of Education (OSSE) of Washington, DC. Smartly Institute is in the years-long process of pursuing formal accreditation.
Who Enrolls?
Selective in admissions, we welcome a diverse international group of about 100 high achieving mid-career professionals to each class. We value but do not assume extensive executive experience; indeed, we welcome accomplished professionals and entrepreneurs from a diverse set of industry backgrounds.
Network
The Smartly Network
Beyond the award-winning education, our network of exceptional alumni and corporate partners will expand your career options. We're selective both in admissions and in our career network, offering our students the best personal connections and professional opportunities.
Students & Alumni
While a student, you'll connect virtually on group projects and case studies, with the option to meet at our 3 exclusive EMBA extended weekends hosted in Washington DC, Dublin, and Singapore. Even before graduation, you'll get the full power of our alumni network, connecting with thousands of the brightest minds around the world.
Smartly Talent
Our career network flips the model of traditional education. Instead of high tuition fees for students, we charge companies when they recruit and hire our exceptional students and graduates. Welcome to the business school of the future.
Admissions
Admission Decisions
We evaluate candidates on their academic background, career accomplishments and the thoughtfulness and candor within their application. Ultimately, we look for driven, mid-career professionals and entrepreneurs with industry, management or leadership experience.
Admission Criteria
The program is tailored for mid-career professionals from a diverse set of industry backgrounds and is highly selective. It values, but does not assume, prior management and executive experience, and has the following minimum requirements:
| | | |
| --- | --- | --- |
| Undergraduate/bachelor's degree* | Minimum 5 years of industry experience | English language proficiency |
*with exceptional career achievements, this requirement may be waived. GRE and GMAT scores are accepted but not required
Interviews
You may be selected for a brief interview with our Admissions team. This is good news! It's an opportunity for us to learn more about you and establish your fit for the program. These are optional interviews but strongly recommended.
Deferrals
If accepted, you may refer to a future class. Simply register for the current class and let us know prior to the start of classes. If you do not register or defer, your offer of acceptance will expire. There is no guarantee of future admission, nor does any scholarship award transfer, if applicable.
Tuition Fees
With a flipped tuition model that charges companies to recruit our graduates, tuition is a small fraction of traditional programs. Total tuition is just $9600 USD for the current cycle, less any scholarships awarded during the application process. We offer one-time and monthly payment options over the 12-month program.
Financial Aid & Scholarships
We are committed to democratizing education, bringing affordability and accessibility to elite business education. Tuition reductions are possible through merit and need-based scholarships, awarded at the time of admission decisions.
Application Deadlines
Cohorts are run every 7 weeks, and each cohort has two application rounds. Upcoming application deadline:
Round 2 deadline | March 28
Round 1 deadline | April 18
Last updated September 2019
About the School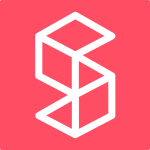 From our elite, free MBA to our radically affordable Executive MBA & business certificates, our courses & career network give graduates marketable skills to accelerate their career fast.
From our elite, free MBA to our radically affordable Executive MBA & business certificates, our courses & career network give graduates marketable skills to accelerate their career fast.
Read less