close
Filters
See Results
Home ›
Public Administration
Online PhD Degree in Public Administration
1

Results in Public Administration
format_list_bulleted Filters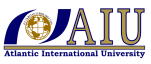 Featured
The Doctorate of Public Administration (MA) program prepares students to work in city management, policy analysis, program direction, direction of development, budget consulti ... +
Featured
The Doctorate of Public Administration (MA) program prepares students to work in city management, policy analysis, program direction, direction of development, budget consulting and analysis, human resource management, occupational safety coordination, lobbying, information specialization, and granting writing.
-
TIP! If you represent a school and want to add your programs to our listings, contact us here
Earn a scholarship worth up to US$10,000
Discover the options our scholarship can give you.