Master of Science in Criminal Justice
Home ›
MSc ›
Master of Science in Criminal Justice
Program Description
To provide an understanding of the fields of criminal justice, security and emergency management, and crime scene investigation. Our faculty members have a broad knowledge base and extensive experience in the field, which includes forensics, criminal justice, psychology, sociology, intelligence, security, political science, and emergency response, and disaster management. We strive to provide students with tools for critical thinking, reasoning, writing, research, and applying knowledge.
Upon graduation
Students may pursue graduate study leading to teaching and research at the university level, law school, or assume employment within law enforcement, corrections, court administration, security, and emergency management, or other law-related and social service areas within the federal, state and local government agencies or the private sector.
Learning your way
We offer courses in the traditional classroom format along with out-of-class field practicum exercises, internships, and evening/night classes. There are also Summer sessions to help you reach your goals faster. To fit your unique schedule and learning style, all of our courses are also available online.
Criminal Justice - Master of Science Degree Program
In addition to the general requirements for Admission to Graduate Studies (see General Regulations and Procedures), admission to the MSCJ degree program also requires the following:
Unconditional Admission
Hold a master's or higher degree from a regionally accredited university. An official transcript must reflect that degree was awarded. No test scores are required. or
Hold a bachelor's degree and possess a minimum GPA of 2.75 on all attempted undergraduate coursework. and
Receive a minimum score of 286 [Verbal plus Quantitative] on the Graduate Record Exam (GRE) or a minimum score of 380 on the Miller Analogies Test (MAT).
Submit three letters of recommendation for entry into the program, and
Submit a statement of purpose for entering into the program.
Conditional Admission: Any applicant failing to meet the requirements for unconditional admission to the MSCJ program may be conditionally admitted with recommendations of the graduate faculty in the Department and approval of the Dean of the College of Arts and Sciences. Applicants granted conditional admittance must achieve a minimum GPA of 3.0 in the first nine hours (three courses) of completed graduate coursework. Failure to make this GPA requirement will result in the student being eliminated from the program.
Advisement
Upon admission to the program, each student is assigned a faculty advisor who will provide continued supervision and guidance.
Degree and Program Plans
Master of Science in Criminal Justice Degree: a minimum of 30 semester hours of credit, to include the following:
Required Core 9 hours
CJ 618, Crime in America (3)
CJ 640, Methods of Research in Criminal Justice (3)
CJ 650, Criminological Theory (3)
Electives 21 hours
(A maximum of 15 hours can be taken at the 500 level. Students are not permitted to receive credit for a 500-level course if they received credit for the comparable senior-level undergraduate course. Up to six hours of electives may be taken outside the Department of Criminal Justice with prior approval from the Department of Criminal Justice.)
CJ 505, Criminal Investigation (3)
CJ 506, Forensic Investigation (3)
CJ 530, Criminal Evidence (3) CJ 534, Criminal Procedure (3)
CJ 550, Theory and Control of Crime (3)
CJ 580, Psychological Dimensions of Criminal Justice Practice (3)
CJ 591, Special Topics (3) (can repeat this course for credit if title and topics are different)
CJ 606, Contemporary Issues in Juvenile Justice (3)
CJ 610, Nature and Function of the American Judicial System (3)
CJ 614, Management and Policy in Criminal Justice Organizations (3)
CJ 622, Contemporary Issues in Corrections (3)
CJ 630, Victimology (3)
CJ 634, Advanced Criminal Procedure (3)
CJ 645, Advanced Statistical Procedure (3)
CJ 660, Comparative Criminal Justice (3)
CJ 690, Contemporary Issues in Law Enforcement (3) CJ 691, Special Topics (3)
CJ 695, Thesis (3-6)
CJ 698, Comprehensive Exam (0)
CJ 699, Independent Study/Research (3)
Total: 30 hours
Thesis option: Students choosing the Thesis Option must complete a minimum of 6 semester hours of CJ 695, Thesis, in addition to 9 semester hours of core and 15 additional semester hours of 500-600 level criminal justice electives.
Non-thesis Option: Students choosing the Non-Thesis Option must, in the last semester in which all other course requirements are expected to be completed, register for CJ 698 (Comprehensive Examination) in order to take a written comprehensive examination prior to graduation in order to complete the program.
Career Opportunities
FBI Agent
Secret Service Agent
Victim Assistance Coordinator
Criminal Investigator
Special Agent
Consumer Protection Specialist
Federal Protective Officer
Park Ranger
Drug Enforcement Agent
Crime Scene Technician
Fingerprint Examiner
Immigration Inspector
Border Patrol Agent
Deputy US Marshal
Correctional Officer
Personnel Security Specialist
Physical Security Specialist
Naval Investigative Service
Postal Inspector
ATF
Federal Emergency Management Agency
Customs Inspector
Correctional Counselor
Internal Revenue Agent
Army Criminal Investigator
Highway Patrol
State Homeland Security or Emergency Management Agency
State Police
Local Emergency Management Agency
Municipal Police
Deputy Sheriff
Probation/Parole Officer
Treasury Agent
Fish and Game Agent
Parole Officer
Industrial Security Officer
Juvenile Counselor
Criminal Justice Researcher
Private Investigator
Substance Abuse Counselor
Correctional Officer
Crime Scene Technician
Customs Agent
Counter Intelligence Agent
Corporate Security Officer
Business Continuity Consultant/Risk Manager
Last updated Aug 2020
About the School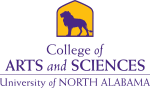 The College of Science, Technology, Engineering, Arts and Mathematics, 19 different departments with an array of majors, minors and certificate programs working independently and together to ignite th ... Read More
The College of Science, Technology, Engineering, Arts and Mathematics, 19 different departments with an array of majors, minors and certificate programs working independently and together to ignite the dream that creates the steam that powers your future. Join us and get ahead!
Read less