MSc/PGDip Applied Ergonomics and Human Factors
Home ›
MSc ›
MSc/PGDip Applied Ergonomics and Human Factors
Program Description
Course overview
The programme is designed to give you the human factors/ergonomics experience required in a wide range of manufacturing, service and process industries, enforcement agencies such as Local Authorities and the health service, as well as a grounding for a career in research.
You will be taught by a team who are part of the internationally recognised Human Factors Research group and work as researchers and consultants in ergonomics and can share their experiences of applying ergonomics in the real world.
This course has been designed by leading researchers in the field of ergonomics and will give you the skills and experience to apply ergonomics in real-world settings. Students receive high levels of support from tutors throughout the course, and distance learning means that students have the flexibility to study when and where it suits them.
Why choose this course?
Flexible Learning: Work at times that suit you and your employer and can carry out projects that are closely linked to the needs of your employer
Membership: Upon graduation, you will be eligible to join The Chartered Institute of Ergonomics and Human Factors as a graduate member
Top 10: This course is offered within a UK top 10 department (The Guardian University Guide 2020)
Course content
This is a distance learning course which means you study on your own, at home or whenever suits you. You read, listen to and watch course materials, work on activities and write assignments.
Distance learning allows you to:
proceed at your own pace, studying at any time of the day, 24/7 that suits you
benefit from online tutor support if you need help, advice or encouragement
take part in online self-managed learning groups and work in collaboration with fellow course participants
access to online information systems at The University of Nottingham
Modules
The modules on this course are designed to lead from the theoretical basis of each topic to the practical application of that knowledge.
There are six modules in total, two of which are research-based. Each module has a value of 30 credits and represents 300 hours of study, including formal teaching, independent study, and the preparation of assessments. Each module is offered over a 26-week span, normally once a year, with module start times in September and March.
Modules are taught through Moodle and Microsoft Teams using virtual discussion groups and tutorials, self-directed study, self-managed learning groups tasks and coursework. Moodle is a virtual learning environment – an online electronic course management system that supports and extends communication between students and staff. It is accessed through the University website.
The final module involves you undertaking an individual project, which is intended to help you integrate your knowledge, methodology, and practical skills in an area that reflects your interests. You are actively encouraged to carry out this project within your own working environment wherever possible.
If your project is successful in advancing knowledge in your chosen area, you will be encouraged to present your findings as a conference paper or journal article.
You will typically study two modules in one 12-month period. The average student will, therefore, gain their MSc qualification in three years. In special circumstances, it may be possible to study either one module at a given time or two modules concurrently.
Core modules
Ergonomics Applications in the Workplace
Ergonomics Methods
Human Factors in Interactive Systems
Ergonomics in Work Organisations
Human Factors in Context
Practical Ergonomics Investigation
Learning and assessment
How you will learn
All students are assigned a personal tutor who is in regular contact to check on learning progress, well-being and general satisfaction with the course.
Communication is available through:
email
phone
Microsoft Teams
Moodle
We often run duplicates of every tutorial – one in the morning and one in the evening to help with time zone issues – and we generally record tutorials for students who can't attend.
We've recently introduced Microsoft Teams and this has resulted in an increase in peer-to-peer support. It has also increased interactions between students and academics, which again is a positive outcome.
We have a dedicated Facebook page for our current students and graduates from our programme.
How you will be assessed
All assessment is managed online - there is no requirement to attend in person.
Contact time and study hours
Each 30 credit module is equal to approximately 300 hours of work. Each module takes approximately 5 months to complete. Study hours are flexible to suit the learner; we host tutorial sessions but these are usually recorded to suit students in different time zones.
Entry requirements
All candidates are considered on an individual basis and we accept a broad range of qualifications. The entrance requirements below apply to 2021 entry.
Home / UK students
Undergraduate degree: High 2:2 (or international equivalent) in a relevant subject.
EU / International students
Undergraduate degree: High 2.2 degree or equivalent in a relevant subject (high = the equivalent of 55% or above in UK system).
International and EU equivalents: We accept a wide range of qualifications from all over the world.
Work experience: Students who do not have a first degree can be considered for both the PG Certificate and MSc courses.
IELTS: 6.0 (no less than 5.5 in any element)
English language requirements: As well as IELTS (listed above), we also accept

other English language qualifications

. This includes TOEFL iBT, Pearson PTE, GCSE, IB and O level English.
English language support
If you need support to meet the required level, you may be able to attend a presessional course. Our Centre for English Language Education is accredited by the British Council for the teaching of English in the UK.
For presessional English courses, you must take IELTS for UKVI to meet visa regulations.
If you successfully complete your presessional course to the required level, you can then progress to your degree course. This means that you won't need to retake IELTS or equivalent.
Fees
UK students: Confirmed August 2020 *
International students: Confirmed August 2020 *
The UK government has confirmed that EU, other EEA and Swiss nationals starting courses in the 2021/22 academic year will no longer be eligible for home/UK fee status or the same financial support as in previous years. We will update our guidance for students when more information becomes available.
Careers
Accreditation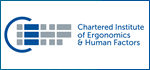 This course is accredited as the educational qualification for Membership of the Institute for Ergonomics and Human Factors.
Partnerships
Jaguar Land Rover
BAE Systems
Rolls-Royce
AWE
Last updated Aug 2020
About the School

TheFaculty of Engineering at Nottinghamis known for its world-class research, inspirational teaching, and diverse academic community.
TheFaculty of Engineering at Nottinghamis known for its world-class research, inspirational teaching, and diverse academic community.
Read less