MSc/PG Dip/PG Cert in Advanced Cyber Security
Home ›
MSc ›
MSc/PG Dip/PG Cert in Advanced Cyber Security
Read more about this program on the institution's website
Program Description
Cybersecurity is a global challenge that impacts societies, national security, critical infrastructure and the global economy. Cybercrime damages are predicted to cost the world nearly £5 trillion annually by 2021, yet cybersecurity skills are one of the world's most in-demand, with a global sector deficit of 2.9 million. Now more than ever, industries such as health care, finance, manufacturing and retail all rely on cybersecurity professionals to enter the workforce to protect valuable information from these damaging, costly cyber breaches.
The Advanced Cyber Security MSc, PG Dip, PG Cert (online) at King's College London will give you the opportunity to gain the knowledge, technologies, practices and skills to solve the world's most complex cybersecurity challenges - without taking a break from your career. Our leading academics provide you with cutting-edge theory in the field of cybersecurity, and you'll have access to our Virtual Lab, providing you with practical experience of real-world security analysis and problem-solving.
Career opportunities in cybersecurity have grown three times faster than those for IT jobs overall, and cybersecurity professionals are earning 16 per cent* more than their IT counterparts. If you come from a technical background with a strong computer science foundation and are looking to begin a career in this thriving sector, this programme is right for you.
All King's College London (online) programmes are taught in English.
Key Benefits
Advanced theory - The course provides an excellent foundation for learning advanced theory, practical techniques and skills for solving complex cybersecurity problems.
Virtual Lab - Access to our virtualisation software (Virtual Lab) gives you the practical, hands-on experience of real-world security analysis and problem-solving.
World-leading academics - Learn and collaborate with leading academics in the field, such as Professor Luca Viganò, Head of the Cybersecurity Group. His research focuses on formal methods and tools for the design, modelling, analysis, verification and testing of networks and systems in order to tackle cybersecurity and privacy problems that are important to industry, society and everyone living in a technologically dependent world.
Support 24/7 - A dedicated Student Success Advisor will offer support throughout the duration of your course and will be your first point of contact, answering all enquiries within 24 hours, 7 days a week.
Build a global network - You'll learn alongside like-minded students and professionals from around the world, each of whom brings their own unique experience, skills and perspectives to your online discussions.
Why study with the Faculty of Natural & Mathematical Sciences?
The King's Cyber Security Centre is recognised as an Academic Centre of Excellence in Cyber Security Research (ACE-CSR) by the National Cyber Security Centre (NCSC) and the Engineering and Physical Sciences Research Council (EPSRC).
92 per cent of research outputs ranked as world-leading or internationally excellent – making the department a world-class institution for research in Computer Science (REF 2014).
The faculty's internationally renowned work blends traditional subject boundaries and leads to cutting edge research that tackles global challenges.
King's has been identified as having first-rate research with scale and impact, joining an existing scheme which forms part of the Government's National Cyber Security Strategy.
Benefits of online learning
Access study materials, videos, readings and live webinars at any time, from wherever you are in the world.
All study material is downloadable for readily available, offline use.
Start and finish at your convenience with six entry points per year.
Study at your own pace with our unique carousel learning system.
Make use of all the university's services without having to visit campus, including careers, wellness and disability support.
Course detail
The Advanced Cyber Security programme provides the opportunity to gain theoretical and practical knowledge of a broad range of techniques for developing security solutions. The content of the programme is informed by the latest research breakthroughs, allowing you to develop the practical techniques and real-world implementation skills for solving complex cyber security problems - both in today's world and the future.
There has never been a better time to work in cybersecurity and the demand for specialists in the field is particularly high. Industries such as health care, finance, manufacturing and retail all rely on cybersecurity professionals to protect valuable information from cyber breaches.
Teaching
Through our King's E-Learning and Teaching System (KEATS), the University provides a platform for you to learn, engage, and network with industry-leading professionals and academic peers. You'll have the opportunity to maintain working relationships with teachers and students as you build a thriving peer-learning community side by side.
Access lectures, reading materials, discussion boards, research, writing tasks and group projects all from your own workspace. The King's Library Service is also available to all students and offers online services and support.
Additionally, the programme will provide students with access to our Virtual Lab environment. These digital learning tools provide a pre-configured computing platform for carrying out lab exercises using industry-standard practices and techniques. The environments are customised with the software, operating system and network configuration required to provide hands-on experience of real-world security analysis and problem-solving.
Assessment
Students will be assessed using a variety of traditional methods including coursework, essays and reports, as well as innovative online methods, including discussion boards and interactive questions.
Connections
The Faculty of Natural & Mathematical Sciences has a range of relationships, connections and partnerships with a number of high profile bodies and organisations in tech, business and science industries. Our internationally-renowned graduates lead cutting-edge research, tackling global challenges and answering fundamental questions about our universe - six Nobel Laureates are amongst our distinguished former staff and students. Once you graduate from King's you will automatically become a member of this 170,000-strong global alumni network. Membership is free, lasts a lifetime and includes many benefits.
Structure
The following mandatory will be accessible on the course.
Carousel One
Cryptography (15 credits)
Security Engineering (15 credits)
Security Management (15 credits)
Network Security (15 credits)
Carousel Two
Computer Forensics (15 credits)
Security Testing (15 credits)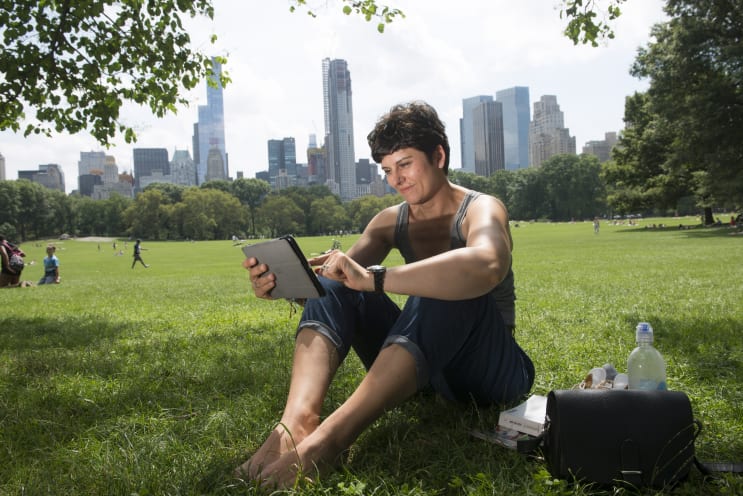 Entry requirements
Standard Entry
Academic/professional requirements
A Master's degree or a 2:1 Bachelor's degree (Upper Second Class or international equivalent) is required in one of the following subject areas:
Computer Science, or Computing
Mathematics, Pure Mathematics, Mathematical Statistics or Statistics
Econometrics, Mathematical Economics, or Mathematical Finance
Physics
Natural Science
Electronic Engineering
Geographic Information Systems
Operations Research
A 2:2 Bachelor's degree (Lower Second Class or international equivalent) in one of the listed subject areas, upon a minimum of 3 years of professional coding experience across a range of programming languages.
If you have professional experience of more than 5 years, you may be considered on a case by case basis.
Non-standard entry
Master's degree or a 2:2 Bachelor's degree (or international equivalent) in a subject area different than the ones covered by the standard criteria will be considered upon a minimum of 3 years of relevant work experience.
Prior experience in computing or programming is likely to be of an advantage to non-standard applicants.
International Requirements
Visit our admissions webpages to view our International entry requirements.
Band D: applicants from a UKVI deemed non-majority English speaking country may be required to take an English language proficiency test from an approved testing centre. Visit our admissions webpages to view our English Language entry requirements. Decisions regarding English language entry requirements will be made on a faculty level.
Career prospects
Our graduates are highly employable and in recent years they have gone on to forge successful careers in a wide range of sectors, including banking, telecommunications, security consultancies, the civil service, public utilities and the retail sector.
Examples of graduate destinations include Hang Seng Bank, Lloyds Banking Group, and Merrill Corporation. Other graduates have entered the field of academic and industrial research in areas such as cybersecurity, machine learning, software engineering, algorithms and computer networks.
Career destinations
This programme will prepare you for a career in an array of roles, such as:
Network security analyst
Security consultant/analyst
Audit /compliance consultant
Penetration Tester (Ethical Hacker)
Security certification engineer
Incident response analyst
Military intelligence analyst
Crime prevention & investigation analyst
Testimonials
I chose King's College London because I wanted to study at a top university. It offers a world-class education as you are taught by renowned teachers in fantastic facilities and this explains its international reputation.
- Rodolphe, King's Online student
Key information
Duration: MSc: minimum 2 years, maximum 6 years; PGDip: minimum 16 months, maximum 4 years; PGCert: minimum 8 months, maximum 3 years
Study mode: Online/Distance learning
Awarding institution: King's College London
Last updated Jul 2020
About the School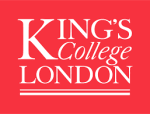 The Dickson Poon School of Law, King's College London is one of the oldest law schools in England and recognised globally as one of the top 10 UK law schools in the world. The School was established i ... Read More
The Dickson Poon School of Law, King's College London is one of the oldest law schools in England and recognised globally as one of the top 10 UK law schools in the world. The School was established in 1831 and has played an integral role in the life of King's since the university was formed almost 200 years ago.
Read less