MSc in Criminal Justice, Homeland Security Administration Concentration
Home ›
MSc ›
MSc in Criminal Justice, Homeland Security Administration Concentration
Program Description
Bringing The Real World Into The Classroom: The MSCJ, Homeland Security Administration Concentration
Tiffin University's Master of Science Degree in Criminal Justice (MSCJ), with a concentration in Homeland Security Administration, is an outstanding example of how the real world meets the classroom experience. Our faculty members have all been working professionals in the field, and our students are also working professionals, which provides for an exciting dialogue and a dynamic education filled with connections. This is as real as it gets!
What Is TU's MSCJ?
The Master of Science in Criminal Justice (MSCJ) is a professional practice degree program that attracts skilled managers, agents, and clinicians from many components of the criminal justice and juvenile justice systems. Combined with the faculty who direct and facilitate the educational experiences in the MSCJ program, the school's talented and multifaceted students complete the mixture and create an intellectual synergy that's found in very few graduate programs.
Our faculty brings years of executive, operations-level, clinical, academic, and research experience in criminal justice to the graduate learning process in a way that sparks debate, fosters insight, and elicits innovation. Joint student-faculty collaboration on learning projects is a common occurrence.
The Homeland Security Concentration
In the Homeland Security Concentration, the first semester will provide the student with perspectives on Contemporary Criminal Justice Issues and Trends, Statistical Applications in Criminal Justice and understanding Counter-Terrorism. The second semester explores Legal and Ethical Issues in Homeland Security, the Administration of Strategic and Actionable Intelligence, and Research Design and Analysis. The final semester covers Border Transportation, the importance of our Critical Infrastructure Protection, and Responses to Natural Catastrophic Event and Emergency Preparedness.
Our Graduates Make A Real Impact: Careers With A MSCJ Degree
Tiffin University is ready to transform your future with the MSCJ degree program. This program attracts motivated students who want to make a difference in the real world, and at TU, we help you by providing a personal and practical education. Below are just a few of the many general and specific career paths that our graduates have taken.
Administrative positions in local, state, and federal agencies
Positions within corrections and probation departments
Positions as a research assistant with various agencies
Positions at the local, state, and federal level in the area of behavioral science
Clinical or research positions with human service agencies, mental health agencies, social agencies, and forensic agencies
Some of our graduates use their degree for promotion opportunities in their existing law enforcement fields. Other graduates go on to continue their education, earning a Juris Doctorate, Ph.D., or Psy.D. degree.
Careers In Clinical & Research Settings
MSCJ graduates can also begin careers in either a clinical setting where they work directly with offenders and victims or in research settings where empirical answers are sought to crucial issues affecting the administration of criminal justice. Some examples include:
Juvenile group homes
Domestic violence agencies
Immigrant and naturalization services
City police divisions
And in positions such as Psychology Assistant, Court Administrator, Crime Analyst, and for the State Highway Patrol
Last updated Nov 2017
About the School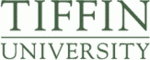 Students have access to some of the best undergraduate and graduate programs and can decide whether to pursue their degree on campus, online, or enjoy a little bit of both. Some of our most popular pr ... Read More
Students have access to some of the best undergraduate and graduate programs and can decide whether to pursue their degree on campus, online, or enjoy a little bit of both. Some of our most popular programs, many of which are nationally recognized, include homeland security/terrorism; sports and recreation management; communication; and business management, to name a few.
Read less