Doctorate of Business Administration (DBA)
Home ›
DBA ›
Doctorate of Business Administration (DBA)
Program Description
Find new answers to new questions with Hult's DBA
This inaugural Doctorate of Business Administration leverages Hult's experience in world-class business education and research. This is a new kind of DBA that aims to empower a new generation of senior business leaders and create new answers to new questions.
You'll take part in online sessions approximately once every two weeks and convene with your peers three times a year on a Hult campus. After 2.5 years (or 30 months), you'll graduate with a US accredited doctorate degree and the skills to improve business practice around the world. Hult's DBA is your path to career advancement or a transition to a career in teaching or consulting.
17 The Economist, Masters in Management Ranking, 2019
38 The Economist, Full-Time MBA Ranking, 2019
31% average salary increase one year after graduation, The Economist, 2020
#1 for student diversity, The Economist, 2018
A DBA with a difference
Relevance is at the center of every aspect of academic study in this DBA. You'll focus on problems within strategy or leadership from your own professional experience and create new tools to help your company—and others like it—solve these problems.
You'll begin your journey by identifying a major business challenge that is directly relevant to you and is not currently addressed by contemporary theories. Your research will lead you to create novel, rigorous tools to address that problem and improve the practice of management long term. In addition to writing three publishable papers, you'll also conduct two workshops, called practicums. These practicums will guide students, clients, or peers from your own company in recognizing, and solving, the business problem.
"Our pioneering DBA is for hard-working and reflective professionals who want to make a real difference at work, in their career, and in their life. The program gives those that take their career advancement seriously the chance to earn a DBA that is relentlessly focused on a relevant application."

Dr. Johan Roos, Chief Academic Officer and Professor of General Management and Strategy
Experts from the real world of business
Faculty at Hult is focused on helping students apply tools and theories to solve major, contemporary business problems. The faculty selected to teach in the Doctorate of Business Administration are prolific, award-winning researchers in both academic and practitioner-related channels. You can see this relevant expertise in the biographies and publications of the DBA Design Team:
Dr. Ted Ladd, Academic Director of the DBA, Dean of Research, and Professor of Entrepreneurship
Dr. Nadine Page, Associate Director of the DBA, Director of Research Services, and Professor
Dr. Vicki Culpin, Professor of Organizational Behavior
Dr. Viktoria Dalko, Research Fellow and Professor of Finance
Dr. Alesandro Lanteri, Research Fellow and Professor Strategy
Dr. Johan Roos, Chief Academic Officer and Professor of General Management and Strategy
Accreditations
Hult is recognized by business education's three most prestigious international accrediting bodies: The Association to Advance Collegiate Schools of Business (AACSB International), Association of MBAs (AMBA), and EQUIS (The European Quality Improvement System). We are the first and only business school in the U.S. to achieve this triple accreditation, which is held by just one percent of business schools worldwide.
How it works
The Hult DBA is a 30-month (2.5 years) program with a combination of on-campus residencies at our campuses around the world and structured online learning that can be completed anywhere. Our unique educational approach takes you beyond business to study every topic through a global lens, master working cross-culturally, leverage disruptive technologies to shape the future and develop the deep self-awareness needed to lead effectively and with confidence.
Defining your research
Your program starts with the identification of a problem that is directly relevant to your everyday business practice. These should be complex challenges that directly and materially impact company performance. Through the collection of original data, you'll learn and conduct different types of quantitative analyses, which you'll then use to create novel insights and tools to help you—and managers like you—solve the issue.
Residencies
You'll travel to one of Hult's campuses in London, San Francisco, and Dubai three times each year to work face-to-face with your peers and professors. These residencies provide multiple opportunities to present and improve your research ideas through discussion and debate with executives and experts. You'll also meet once every two weeks for online sessions to learn new skills and maintain momentum for your academic studies.
Outputs
By the conclusion of the program, you will have written three publishable academic papers, led two workshops to guide students, clients, or peers from your company through the application of your solution, and produced your final dissertation. Your final dissertation is comprised of the integration of these five projects into a single coherent dissertation that presents your conclusions to reflect all of your analyses and learnings. Finally, you will defend this dissertation in front of a panel of academic scholars.
Methodology
At Hult, you'll go beyond business to learn about the world, the future, and yourself through a practical approach that is embedded in the student experience and the curriculum.
Courses and structure
All DBA students follow the same path, tailored to their own research interests.
Year 1
Problem Formation
Identify a problem of business practice, complete a systematic review of academic literature, understand the components of business theories, and evaluate different research paths and outcomes.
Tutorial on Predictive Analysis
Create novel testable hypotheses, understand and evaluate different quantitative methods for statistical analysis, apply these techniques to existing data sets, and identify novel insights from data analysis.
Data Collection
Create a reliable and valid survey instrument and collect data to address hypotheses. Apply techniques for factor analysis, prepare and improve a dataset for analysis, and understand and critically evaluate data validity and reliability.
Data Visualization
Apply different ways to present research data, create and deliver a workshop to teach others how to identify and solve business problems, and understand the methods and value of meta-analyses.
Year 2
Academic Writing
Systematically evaluate multiple formal approaches to academic arguments, apply a single approach to create a publishable academic paper, and understand the process for academic publication.
Non-Traditional Analysis
Understand and evaluate alternative quantitative methods to further validate findings and apply at least one of these techniques for your own project.
Tutorial on Contemporary Methods
Apply a non-traditional quantitative technique and create and deliver a workshop to teach others how to identify and solve business problems using the technique.
Dissemination
Understand where and how academic research impacts business practice and analyze different non-traditional avenues to persuade business leaders to employ them.
Year 3
Dissertation Construction
This course provides individualized support and feedback to students as they assemble all of their work into a single written dissertation. This includes a revision of the conceptual paper and its literature review to align with the student's subsequent analyses and conclusions.
Dissertation Defense
To conclude their research training, students will present their entire work to a panel of academic researchers who will evaluate the student's contributions to academic theory. At the conclusion of this course, students will have completed all of the requirements of the program and will graduate with a Doctorate of Business Administration.
Fees
We recognize that your DBA is an important investment and will work closely with you during the application process to find the best options to fund your program.
Program fee: $95,000 (Global Fee)
Estimated Expenses
Included Case Studies: $500
Books and course materials: $3000
Apply to the DBA Program
We assess candidates individually based on the strength of their whole profile. Your drive and your mindset are important indicators of your success here, and we value them as much as your proven achievements.
Entry requirements
8-10 years' work experience, and/or significant business maturity
Masters degree or equivalent experience
Proof of proficiency in English
Last updated Oct 2020
About the School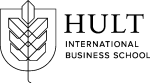 At Hult, we believe a business school should give you so much more than a degree. Our students graduate with a global network in place, the practical skills to make an impact from day one, a future mi ... Read More
At Hult, we believe a business school should give you so much more than a degree. Our students graduate with a global network in place, the practical skills to make an impact from day one, a future mindset needed to thrive in a time of change, and lifelong learning opportunities so that they can stay on the cutting edge long past graduation.
Read less